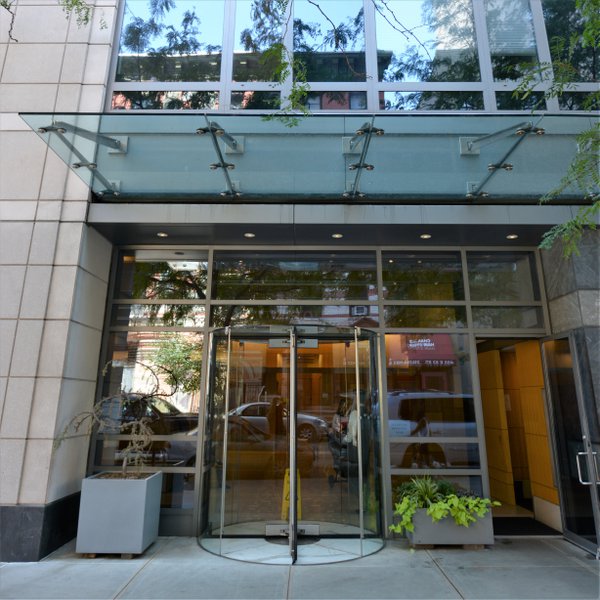 About The Cielo Condominium
The Cielo is a beautiful white glove building located at 450 East 83rd Street in the Upper East Side. A full-service condominium, this building was built in 2006 and is located at a quiet location on the Upper East Side. While the sculpted exterior of this building is impressive, the luxury apartments inside are no less stunning, with features and amenities made for a great New York City lifestyle.
This 28-story building has 128 apartments for sale, and each of them features the Cielo brand of luxury. Fascinating views can be seen through the floor-to-ceiling windows in the living spaces, complete with hardwood floors and soaring ceilings. Besides beautiful kitchens, walk-in closets and bathrooms, every apartment comes with its own washer and dryer as well.
The Cielo also gives residents some very good building amenities. Families will be particularly happy to know the Cielo offers services that include a children's playroom, a health club, a laundry room, a storage room and a rooftop deck. While the building has a great location on the Upper East Side, the nearby subways keep residents close to the rest of New York City as well.
Interested in Buying or Renting in The Cielo Condominium?
There are currently 1 units for sale in the building. Please click on the links below to get more information about the availabilities in The Cielo Condominium and we will connect you with a buyer's agent.